Motorcycle Backpack Hard Shell - Tokyo
Backpack is aerodynamically designed for comfortable street riding, with a hard shell, reflective details, and waist & sternum straps. Its volume is expandable in 3 positions up to 30 liters and includes several compartments to accommodate footwear, notebook, and sunglasses.
UPC Code: 850017275409
- Aerodynamic design to minimize wind drag while riding at high speeds.
- Hardshell gives you stability while riding and provides extra protection against wind & water.
- Expandable capacity. 3 different positions: compact, medium, and expanded. Adjustable by zippers.
- Notebook and sunglasses sleeves.
- Reflective details.
- Quick-release functionality.
- Waist & sternum straps.
- Hydration bladder compatible.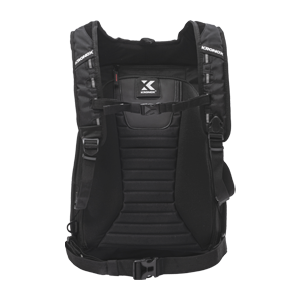 ADJUSTABLE & COMFORTABLE
Adjustable straps and 4 sternum strap positions for a great fit.
Back & shoulder padding plus a breathable design on your back, for great comfort.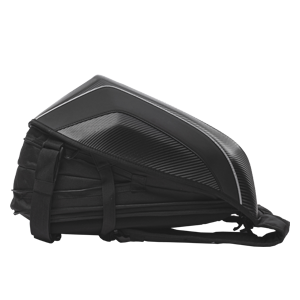 EXPANDABLE
3 different storage positions: compact, medium, and expanded.
2 simple zippers let you easily adjust the capacity of your backpack.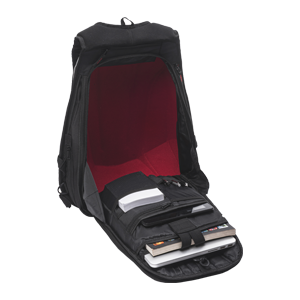 LAPTOP POCKET (UP TO 15")
Keep you computer secured inside it's pocket, with a strap to avoid any movement during a ride.
Use the utility pockets to organize your small items.
Useful and well-fit backpack
Pros
- Nice.
- Fit pretty well on your back.
- Not moving by wind and on corners.
Cons
- Very low capacity (large helmet doesn't fit in.)
- Gives you a sore back when it's fully loaded.