Rubicon UTV Roll Cage Organizer
Introducing the KRONOX UTV Roll Cage Organizer, the perfect accessory to keep all your UTV essentials organized and within reach. Made from durable 1680D Oxford fabric, this overhead storage bag is built to withstand the toughest off-road adventures.
With eight adjustable straps, this bag can be easily installed on most UTV roll cages, including popular brands like Polaris, Honda, Kawasaki, and CFMoto. The bag features multiple pockets and compartments, providing ample storage space for your tools, gear, and accessories.
The reflective details on the bag enhance your visibility during nighttime rides, ensuring safety on the trail. Plus, the bag's weather-resistant design keeps your items protected from the elements.
Installation is quick and easy, and the bag can be removed just as easily for cleaning or storage. With the KRONOX UTV Roll Cage Organizer, you'll never have to worry about losing or misplacing your UTV essentials again.
Don't wait any longer, order your KRONOX UTV Roll Cage Organizer today and take your UTV adventures to the next level!
• Heavy-duty Oxford 1680D fabric for durability and longevity.
• Universal design with adjustable strap system for easy installation on most UTV roll cages.
• Multiple pockets for versatile storage of UTV accessories, gear, and tools.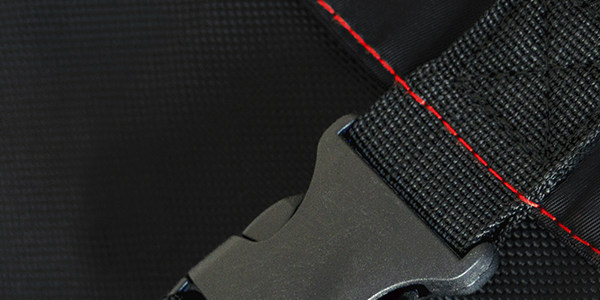 Heavy duty construction
Made from premium military grade Oxford 1680D fabric, the UTV organizer is built to withstand tough off-road conditions and ensure durability.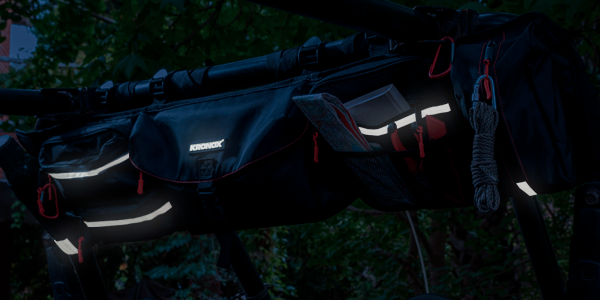 Enhanced Visibility
Increase your UTV's visibility with reflective details that provide increased vision during low-light conditions for added safety during your UTV adventures.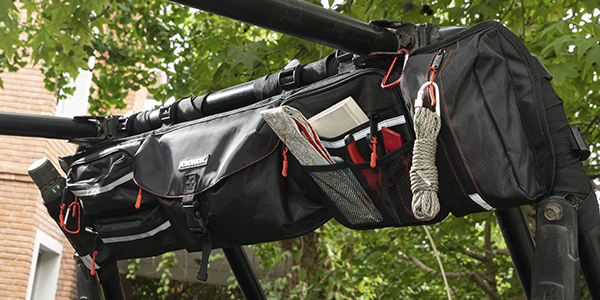 Great Fit
Our UTV organizer is designed to fit most popular UTV brands and models, including Polaris, Yamaha, Honda, Kawasaki, CFMoto, and more, providing versatile storage for your adventures.