Thanks for buying a Kronox UTV Roll cage organizer!
Experience peace of mind with its heavy-duty Oxford 1680D fabric, military-grade zippers, and quality fabrication. Its universal design and adjustable strap system ensure easy installation on most UTV roll cages, providing versatile storage options with multiple pockets for all your essentials.

IMPORTANT
Ensure a successful installation and safe use of the organizer on your UTV adventures by carefully reading and following the provided installation instructions.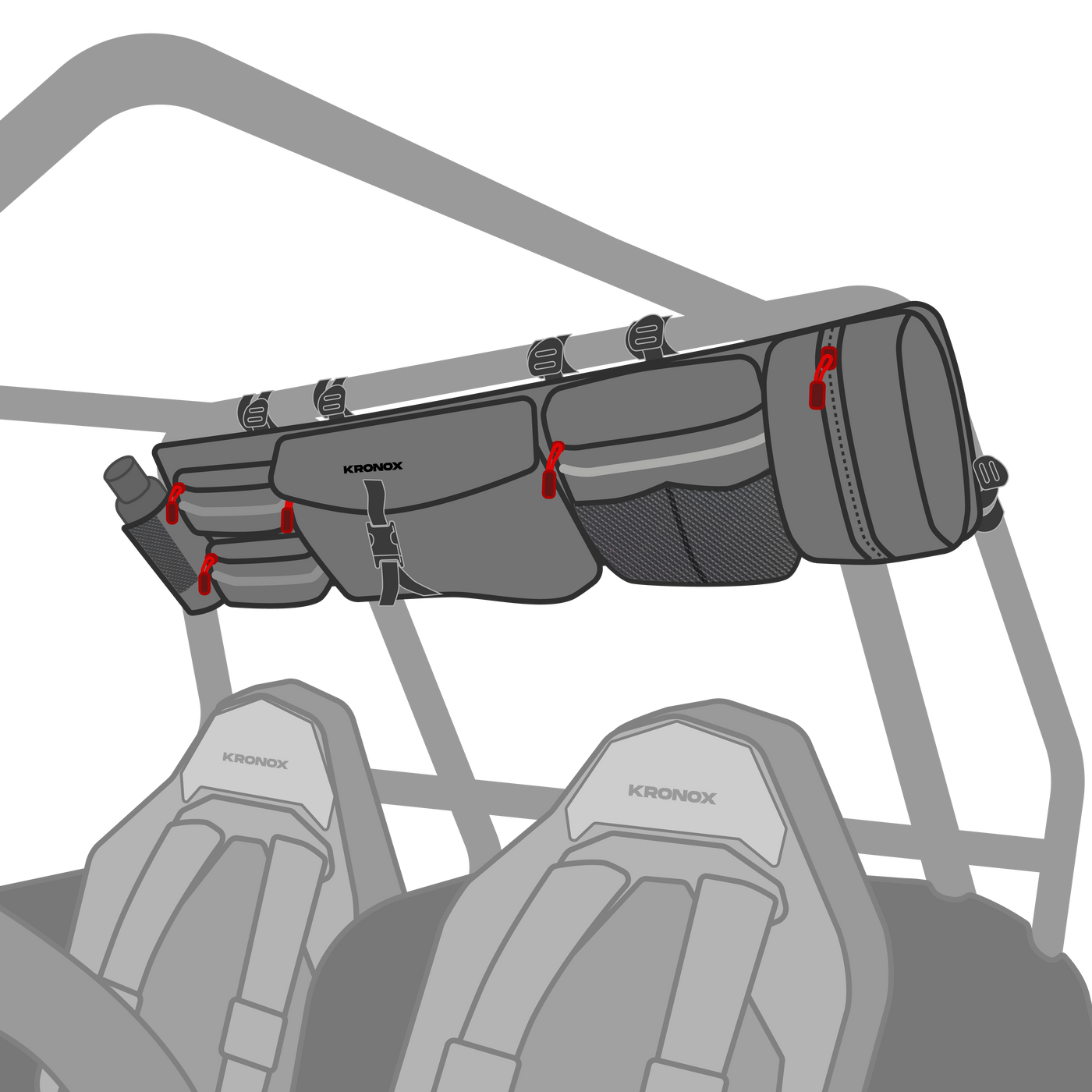 Step 1
Attach the storage bag to the roll cage using the eight straps provided, and tighten it securely.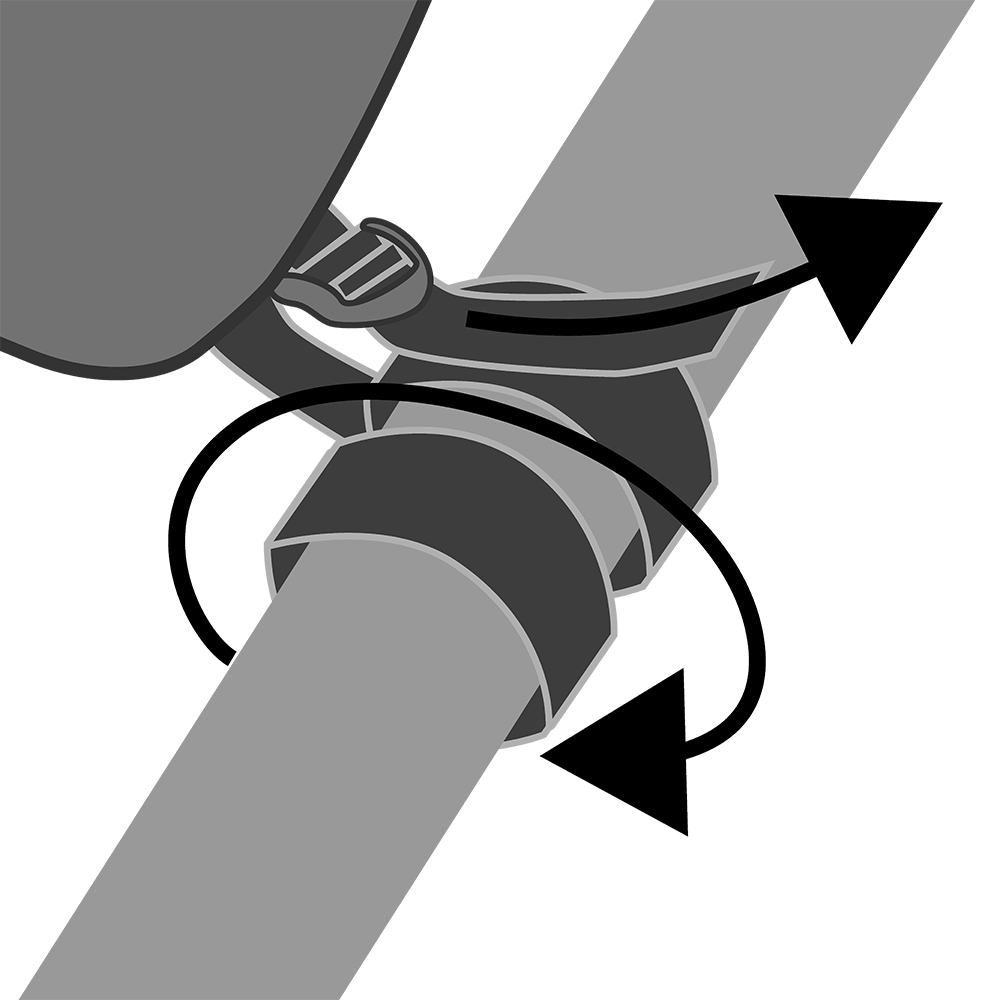 Step 2
Thread the straps through the cloth loop to prevent flapping in the wind.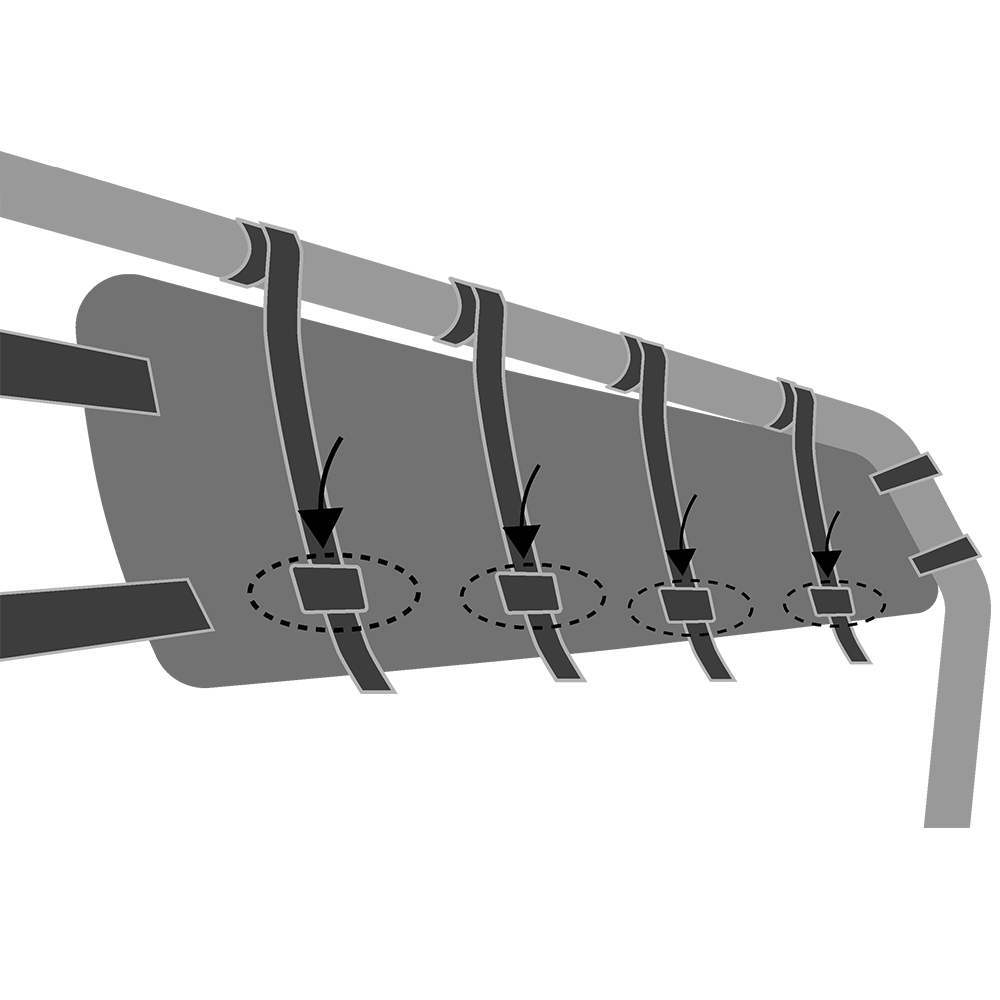 Step 3
If the strap length is too long, wrap it around the rod multiple times for a snug fit.
Enjoy the added storage and convenience of your new UTV organizer. Get ready for your next adventure with ease and confidence!
If you have any questions or doubts, don't hesitate to contact us at: help@kronox.co
Warranty
Kronox stands behind our products.
We offer a 1-year warranty on all our products.
This covers material and production flaws. Products that have been used are subject to investigation. Please always contact our Customer Service should you have any warranty claims.