Thanks for buying a Kronox Waterproof Duffel bag!
You have acquired a weatherproof duffel bag produced for motorcycle and Powersports riders. This bag has a roll top design to ensure the best performance against heavy rain and straps to fasten it to your vehicle. While it's easy to use, we highly recommend reading the product instructions carefully before its first use.

For your safety and to safeguard the goods stored inside this bag, please use it according to the following instructions.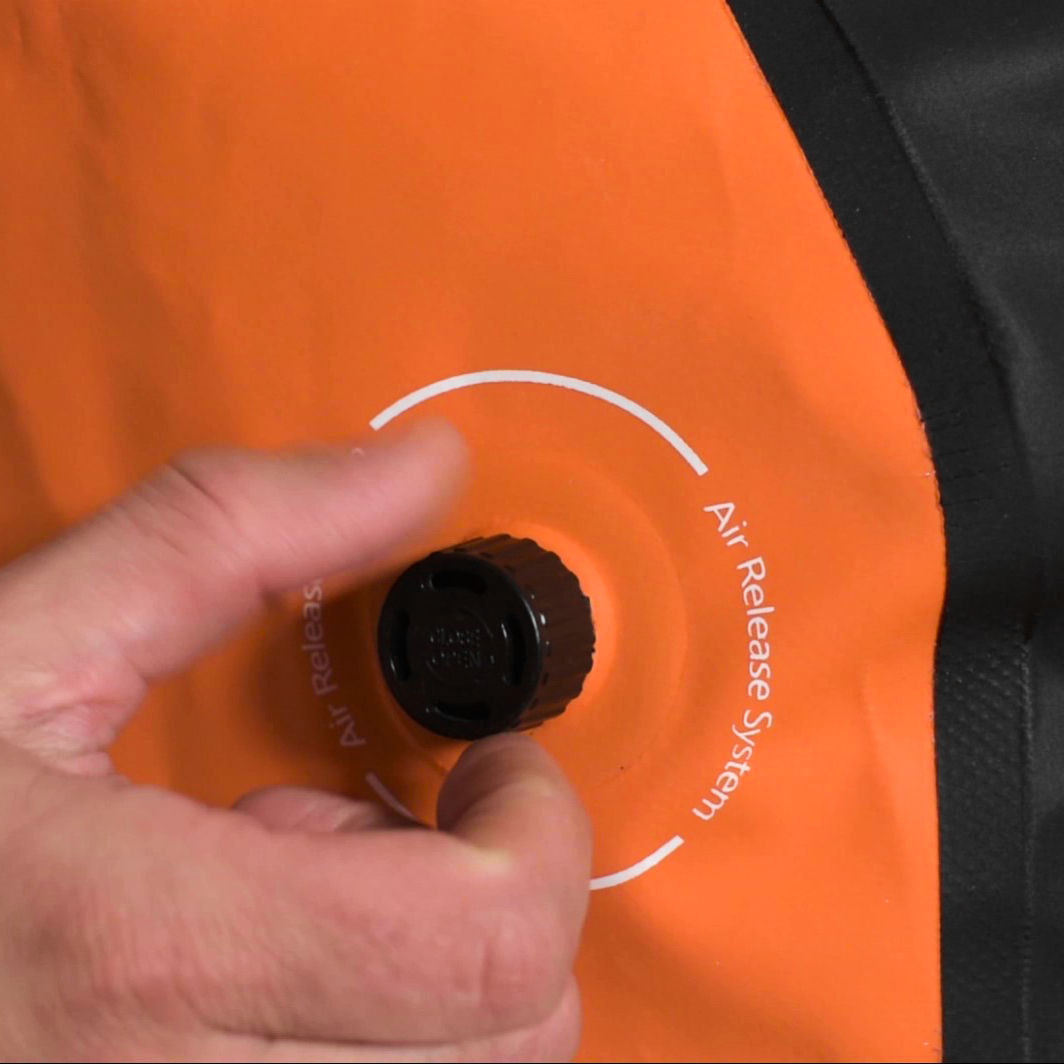 Step 1
Open the air valve on the side.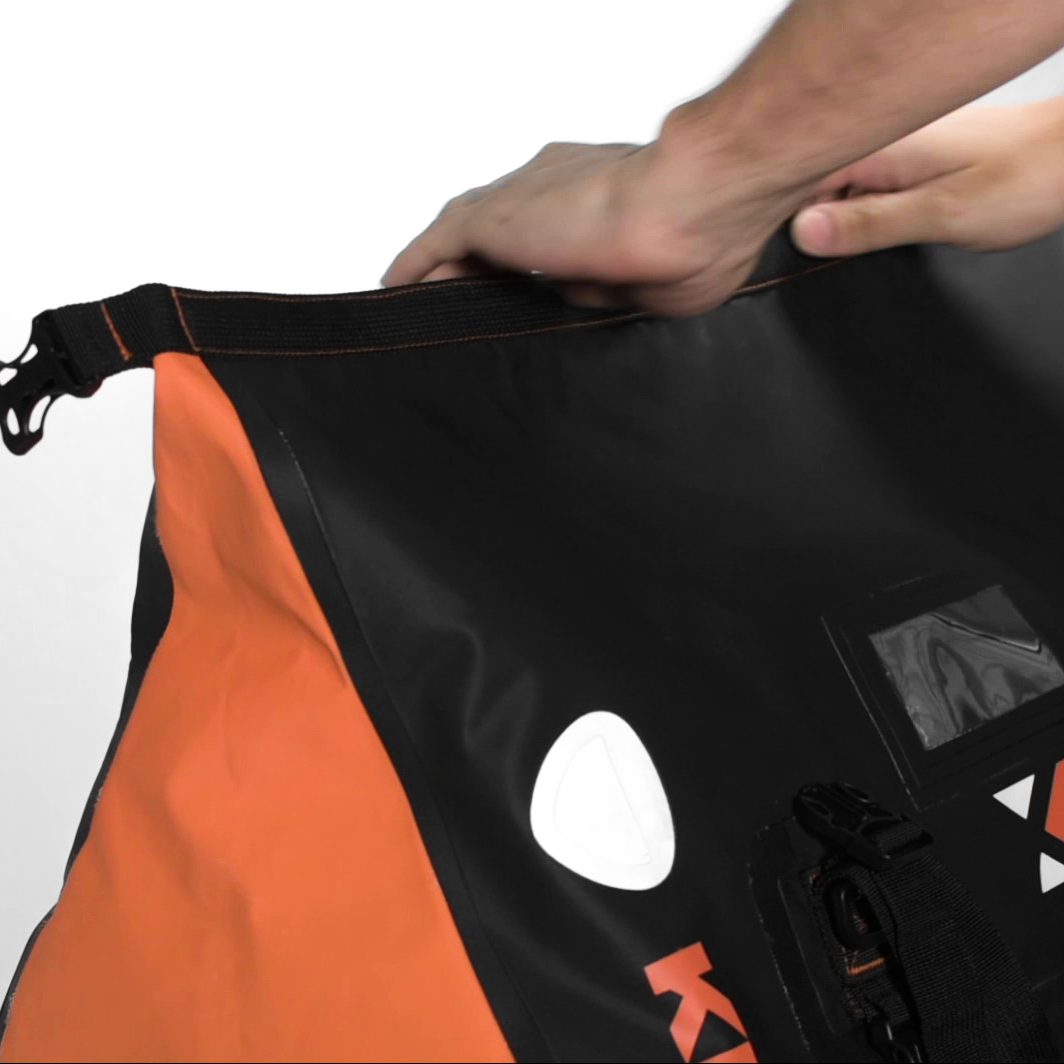 Step 2
Lift the bag's opening and flatten it. Close the opening using the self-fastener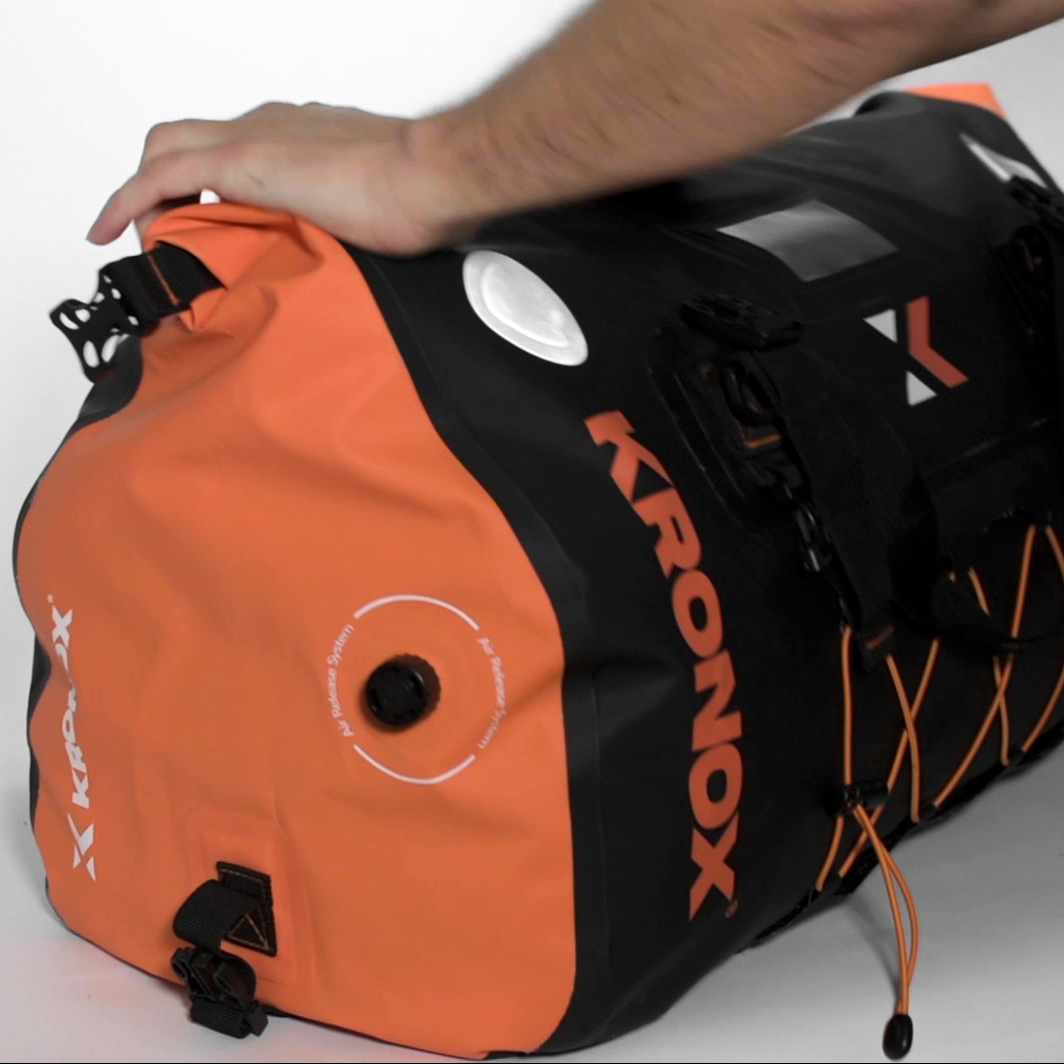 Step 3
Roll the opening on itself, 3 or 4 times.
(depending on the load of the bag).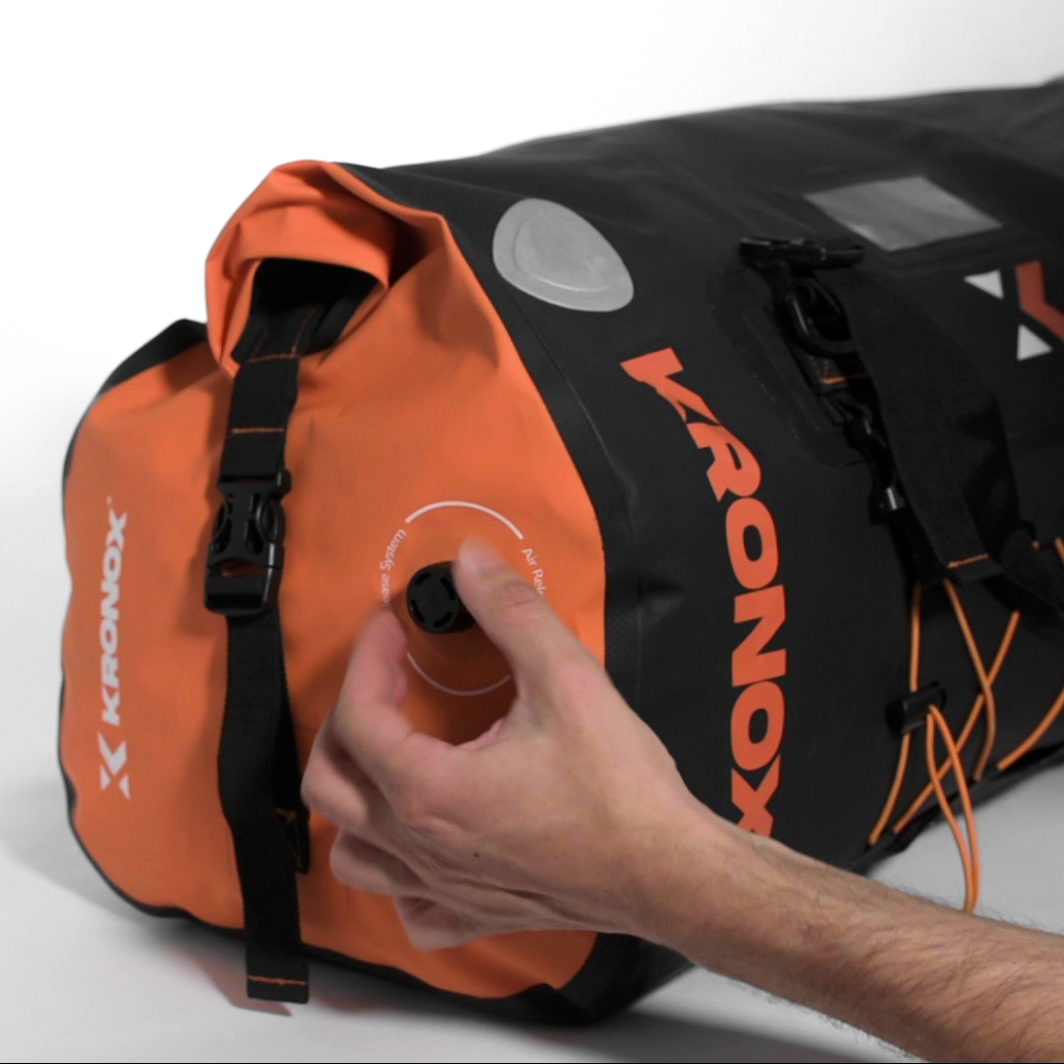 Step 4
Compress the bag. Close the air valve.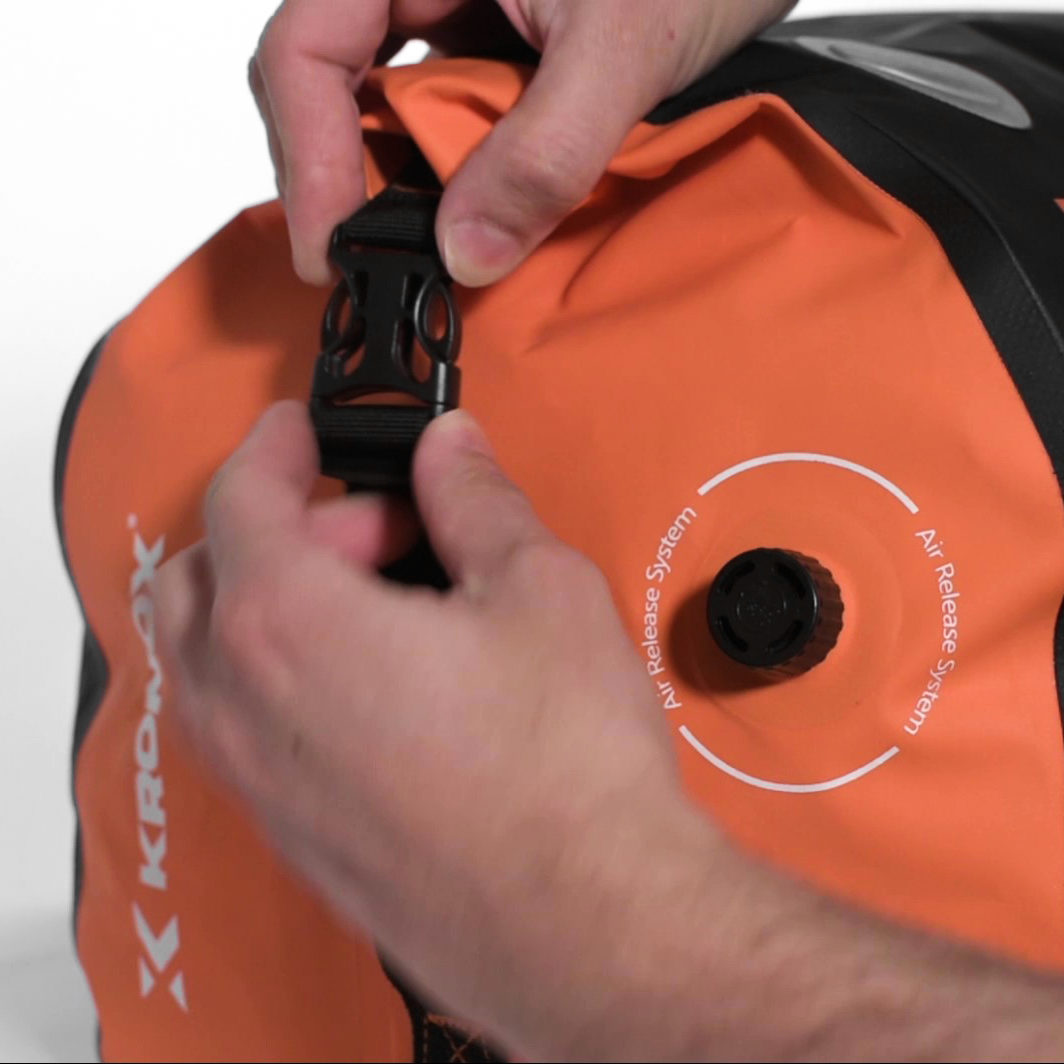 Step 5
Buckle it to the 2 sides of the bag.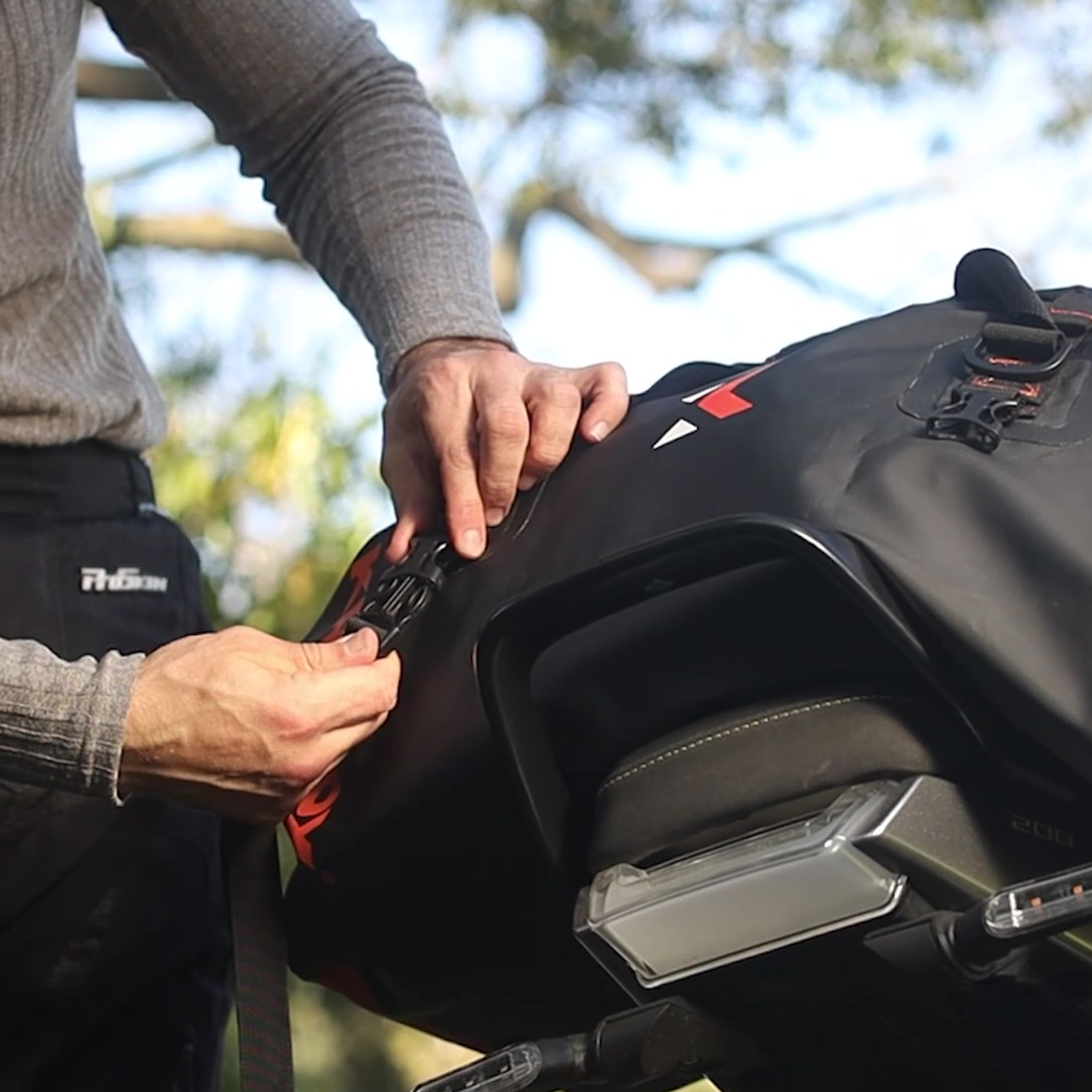 How to install your duffel bag in your motorcycle?
To secure the Duffel Bag to your bike, first connect one of the included vehicle straps to the lower quick-release buckle of the bag.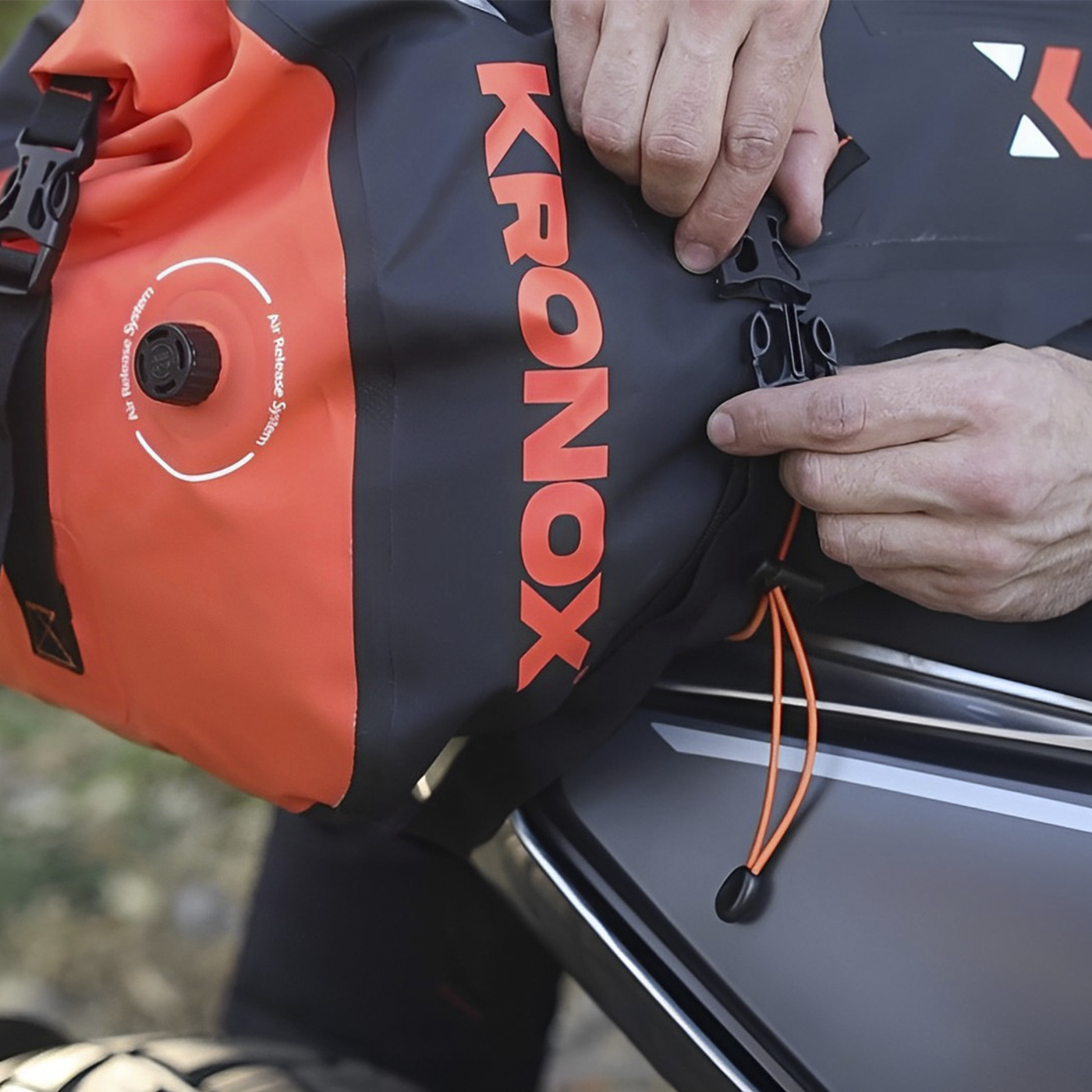 Then, pass the strap under the tail of your bike and connect the other end to the diagonal opposite buckle of the bag. Repeat the same process with the other strap on the other side
IMPORTANT!
While using the bag on your vehicle, always face the bag's opening opposite to the driving direction to avoid rain being pressed onto the bag. WATERPROOF LEVEL
IPX6 (Protected against high-pressure water stream from any angle but not suitable for underwater activities). CLEANING
To keep your duffel bag clean, use water and a soft cloth to wipe down any surfaces marked with dirt or dust. Avoid hard soaps, detergents, bleach, and high-pressure hoses.
Do not dry clean, iron, or tumble dry.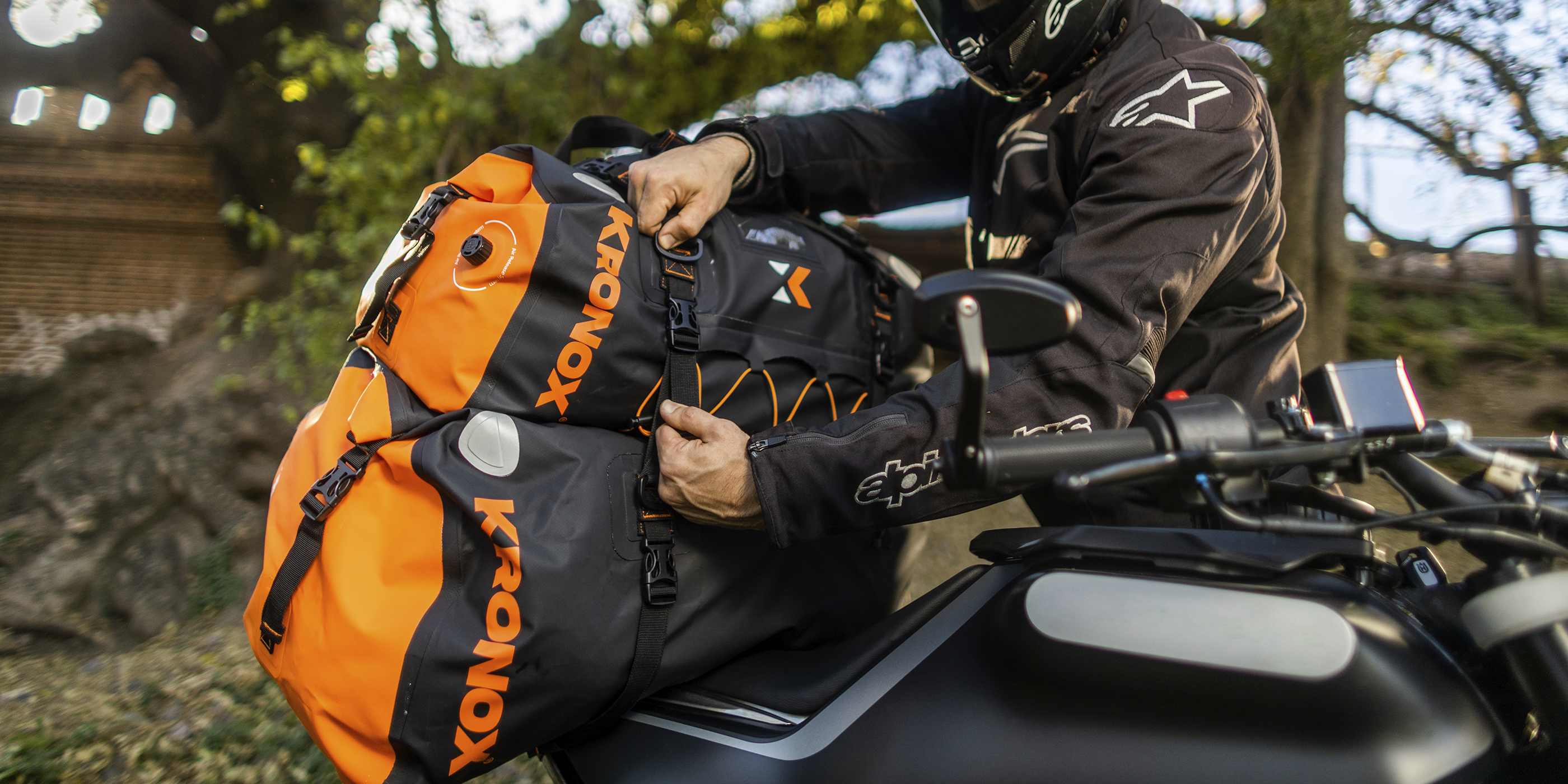 Coupling Feature
You can use up to 2 Kronox duffel bags together, by using the quick release function to connect them.
Caution
Always hold your electronics In their own waterproof layer to avoid any possible damage.
Avoid sharp, pointed, or abrasive objects in or near your duffel bag. Any damage on the surface or the interior could result in diminished waterproof performance.
Keep at least 5 inches away from direct heat, exhaust fumes, or gases.
You can use the provided straps to secure the duffel to your vehicle of choice at your own risk. Avoid its use at high speeds.
This bag is the perfect way to keep your belongings dry. It's not designed for storing or carrying water on its inside.
One-Year Warranty
Our products come with a 1-year warranty covering material and manufacturing defects. Unregistered products, not bought directly from our store, are only covered for 90 days.
For full warranty activation, register your product now at www.kronoxpowersport.com/warranty